Decode the Drama – Scene Study Workshop with Louriza Tronco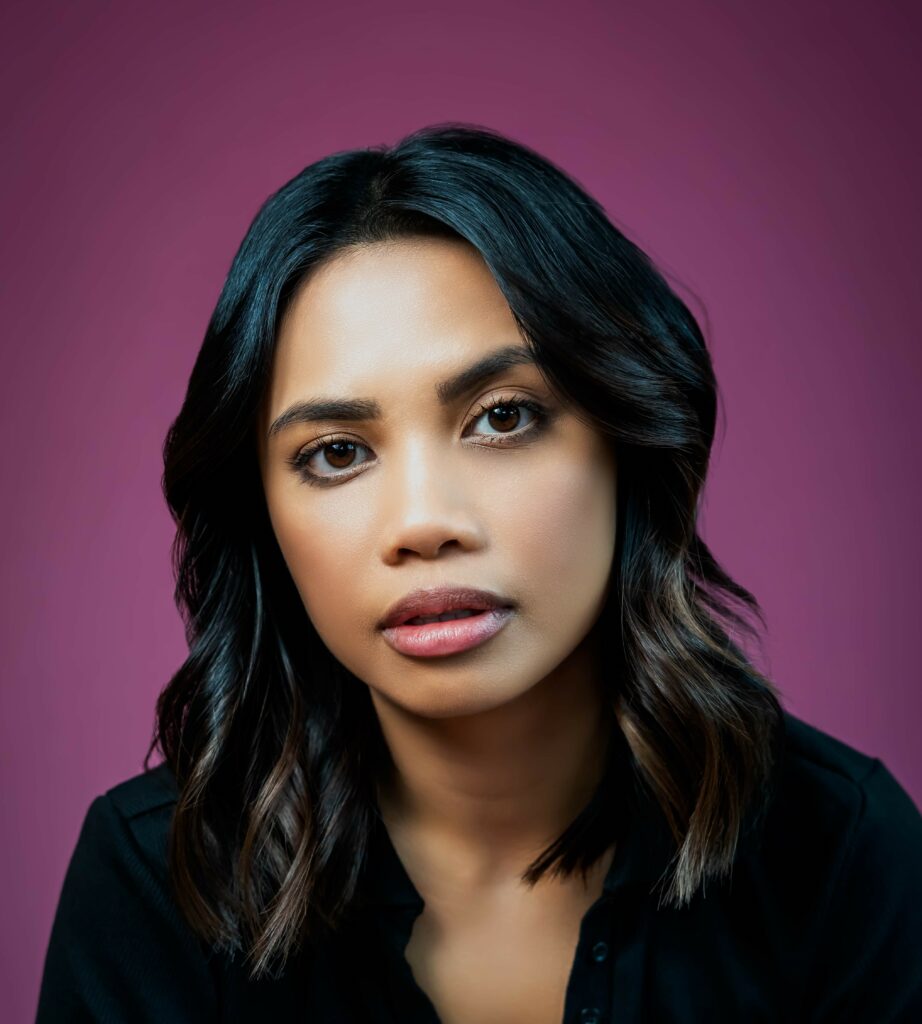 An intensive workshop focusing on the fundamental process of going from the page to the mark. Using text as our best director, actors will learn how to investigate words on the page and how to collaborate with the 'breakdown' in order to create a clear character offer in support of story.  
This workshop involves mature content
Participants will be required to rehearse/prepare outside of class  
There will be homework
Experience level: Open
Age range: 18+
Please submit your headshot, resume and a brief cover letter on why you'd like to participate in the class. Please submit to

ABevents@actra.ca

 
There is a limit of 12 participants for this event – Book your spot today!
All final participants will be selected by Louriza.
Dates: Friday, September 29, 2023 & Saturday, September 30, 2023
Times: 6:00 pm – 10:00 pm MST (Friday)
                1:00 pm – 5:00 pm MST (Saturday)
Cost: $25.00 + GST per participant
Held over ZOOM
NOTE: this workshop has homework, so be prepared to do some work outside workshop hours. 
Registration Cut-off Date: September 21, 2023
Feedback from a previous participant:
"I felt like I'd participated in a $500 workshop. The value of this one was through the roof and I feel very privileged to have been able to do it. I am already utilizing the concepts I learned."
Facilitator's Bio:
Lourizo Tronco is an active actor in the Vancouver and LA markets. Originally from Winnipeg, Manitoba, she moved to Victoria B.C. to attend The Canadian College of Performing Arts at the age of 17. She got her film and TV start with her first series regular role on Nickelodeon's musical comedy series, "Make It Pop", starring an all-Asian female cast (the first of its kind) which consisted of 42 episodes.
Louriza Tronco recently starred as fan favourite 'Gabrielle Dupres' in Netflix's fantasy/horror drama series THE ORDER and starred opposite Eric McCormack and Daniel Doheny in the comedy feature DRINKWATER – earning her a place in the prestigious 'STARS TO WATCH' program at the 2021 Whistler Film Festival. 
The Filipino/Canadian actress previously appeared on the hit CW show SUPERGIRL and crime drama MYSTERY 101. Feature credits include the indie drama BADGE OF HONOR with Mena Suvari and Martin Sheen, the third installment of the Fox franchise NIGHT AT THE MUSEUM: SECRET OF THE TOMB and Disney Channel original feature ZAPPED opposite Zendaya. She also starred as 'Ashley Spinelli' in the 2019 short RECESS: THIRD STREET. 
Louriza also has experience working with casting as a reader/assistant since 2018. Having watched and assisted with hundreds of auditions involving casting, directors, executive producers, and networks.   
As a coach and instructor, she hosts a necessary modern perspective and space. She is an ongoing instructor at the prestigious studio, McIlroy & Associates, in Vancouver and is thrilled to be bringing her homeroom over to Zoom with ACTRA Alberta.