FREE FOR ACTRA ALBERTA MEMBERS
November 27 – 1pm – 3pm  CLOSED
December 11 – 1pm – 3pm  CLOSED
Please click the link next to the date you would like to register for
Workshop Information:
One of the most difficult things about this business is staying motivated and playful after so many bumps in the road. Through this engaging online improv workshop, let's get back to the fun in our work and remembering that failure is normal (and useful). With playful group and individual activities, we'll find out just how fun it is to trust yourself and take a risk. Plus, it's virtual, so you can fail from the comfort and safety of your own home.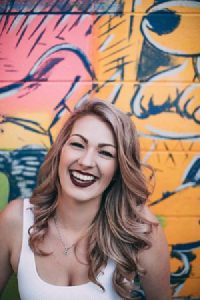 Nikki's Bio:
Nikki Hulowski (Nikki Rae Hallow) is a Canadian actress, comedian, writer, instructor, and voice actor. She is a graduate of the University of Alberta BFA Acting program in 2015. Nikki has been a professional improviser for over 10 years and is a cast member of Rapid Fire Theatre and the renowned Improvised Live Soap Opera, DieNasty.
Nikki is a member of the Canadian sketch troupe, Marv n' Berry, which has found international success, touring throughout North America teaching their craft, and producing and performing for sold-out houses.
As an individual, Nikki has toured across North America and Europe performing, instructing, producing and more for theatre, film & television, and her live comedy.